While printing any document in a Word processing application like Word 2010, default printer is used for printing. If wrong printer is set as default, print command may not execute successfully. Also, you may have to manually chose a different printer everytime you want to print a document file. Hence, it is important to configure and set working printer as default for quick printing experience.
Configure & change default printer on Windows 7
1. Click Start (orb) button and then click 'Control Panel'.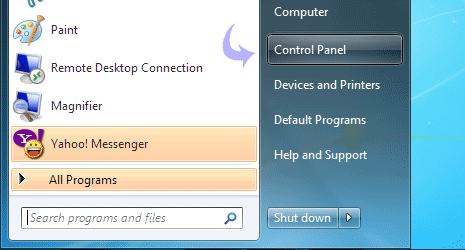 2. Then click 'view devices and printers' option under ' hardware and sound'.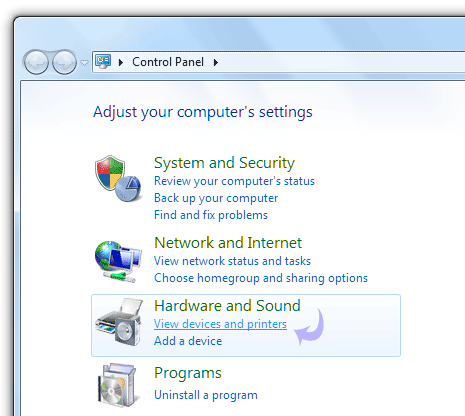 3. All the available printers will be listed under 'printer and faxes'. Right click on specific printer and then click on 'set as default printer'.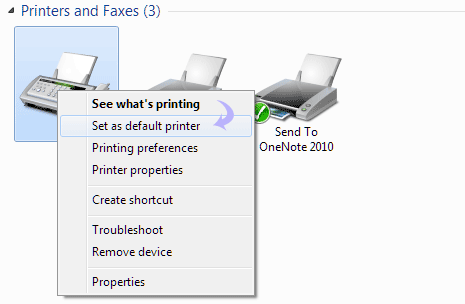 That specific printer will be set as default printing device on your Windows 7 computer. You can access above settings anytime to change default printer to a different printing device as per requirement.