Are you being troubled  by regular pop-up messages in Windows 7 asking you to choose a specific action while installing a software or changing the system settings? This happens due to UAC feature for user security reminder while making critical changes to the system. If you find this annoying, you can easily deactivate or disable UAC on your Window 7 computer.
Disable User Account Control settings
1. Goto Start > Control Panel and click on "User Accounts and Family Safety".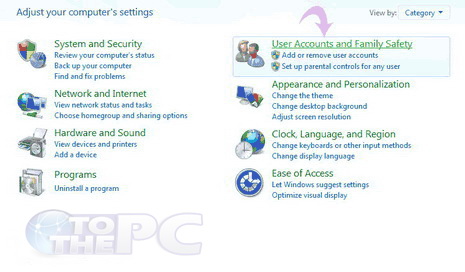 2. Now click on "User Accounts".

3. Now click "Change User Account Control Settings".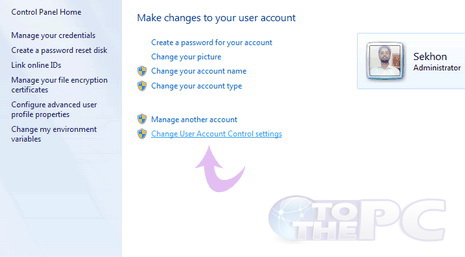 4. Now left click and drag the slider from "Always Notify" down to "Never Notify" and hit OK.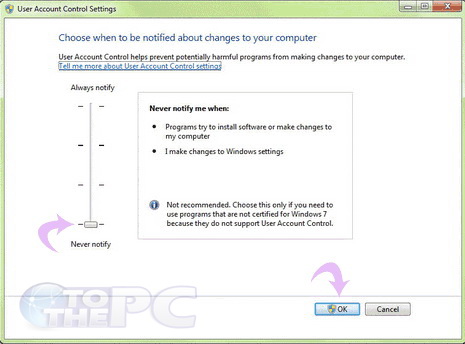 Now, you can control whether you want the user control notifications to appear or not by changing UAC settings on Windows 7 system.