Windows 7 has guest account feature to allow anonymous logins. By default guest account is disabled on Windows 7 system. Incase you enable Guest account, it is recommended to rename guest account for security reasons. With different name, guest account will be identified as different user account and not as guest account. Following is easy procedure to rename guest account on Windows 7 operating system.
Rename Guest account with different name
1. Click Start (Orb) button and type local security policy to open settings window. Alternatively, you can also open Local Security Policy from the Control Panel. Goto Control Panel > Administrative Tools > Local Security Policy (make sure you switch to 'small icons' in control panel at top right).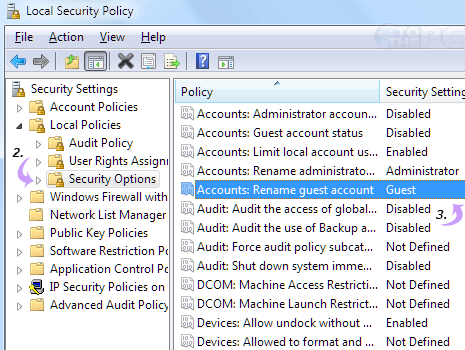 2. In Local Security Policy dialog box, goto Local Policies > Security Options.
3. Double click on 'Accounts: rename guest account' listing on the right window pane.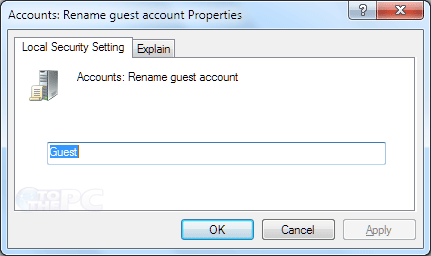 4. A new dialog box will open, enter new name for the guest account.
New updated name for guest account will appear on your next reboot or restart of Windows 7 computer.