Microsoft has modified the toolbar and added some really good features to taskbar of Windows 7 operating system. Quick launch is one of most used feature in Windows XP or Vista systems. However, in Windows 7 by default the quick launch feature is missing. You can easily enable it back using following procedure.
Enable Windows 7 Quick Launch
1. Right clickon empty space in taskbar and go to toolbar and then click on new toolbar. A window will pop up.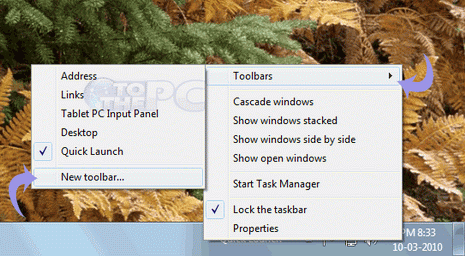 2. Paste %SystemDrive%\Users\%username%\AppData\Roaming\Microsoft\Internet Explorer\ in the address bar of the window .

3. Select the Quick launch Folder and click on Select folder.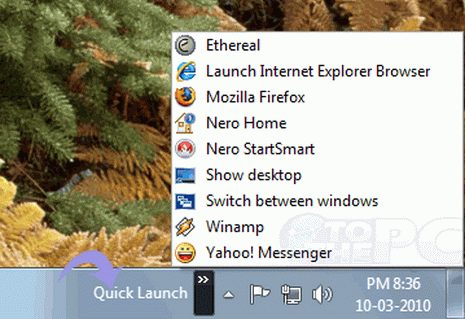 Now the taskbar Quick launch option will be seen and enjoy the good old Quick launch feature in Windows 7 computer.