When you right click on a file or folder, it show few options in the 'Send To' menu in windows explorer. By default there are options like Compressed folder(ZIP), My documents, mail recipients etc. Do you know there are more (hidden) options in the 'Send To' menu? You can easily access those additional options using quick shortcut key.
Press Shift for 'Send To' with more options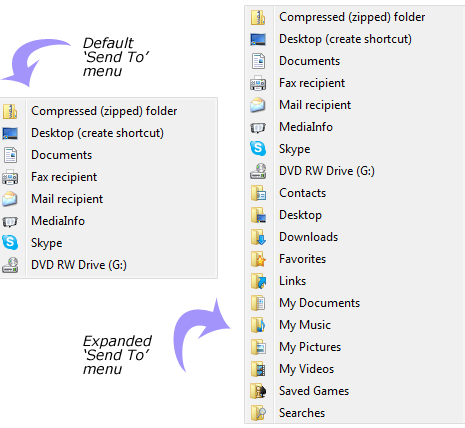 To see the hidden options in 'Send To' menu you just need to press SHIFT key before you right click on the folder or file and point to 'Send To' option. This will expand the menu and you will be able to see the hidden option in it.