Windows7 superbar has taskbar showing only large icons for each opened window. Now you can get same functionality and looks on your Windows XP computer using ViGlance utility. It is a portable utility, just download, extract and double click to see changes to your XP taskbar.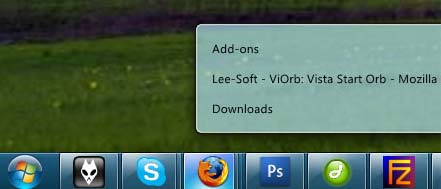 Related – Windows7 like clock on system tray in Vista & XP
It supports display of full colour 48×48 icons as against 16×16 sized icons in XP. It also replaces big start button with round vista start button 'Orb'. It renders glide transitional effects to your start menu display and supports dynamic taskbar transparency. Download ViGlance [link], currently only works on Windows XP (Vista version is in making). Give Windows XP taskbar cool looks of Windows 7 Superbar with ViGlance.