Google Chromecast comes loaded with default screensaver slideshow of beautiful images. It is activated automatically when you do not cast music or videos. Interesting part is, this screensaver is updated by Google in the back-end and new photos are continuously added to this photo slideshow. As expected, slideshow features awesome looking images.
Download Chromcast Slideshow photos on Windows PC
Anyone with or without Chromecast can see and even download images displayed in this screensaver. Just open this webpage on your computer, laptop, smartphone or any other device. You can should see full screen preview of beautiful images.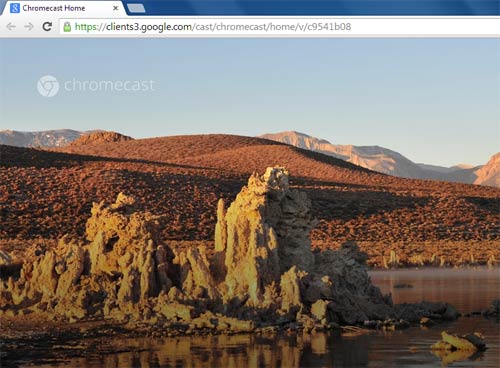 To download current photo of the slideshow, while in Google Chrome browser right click and then click on 'Inspect Element' option. Copy the image url next to "picture-url" in the code.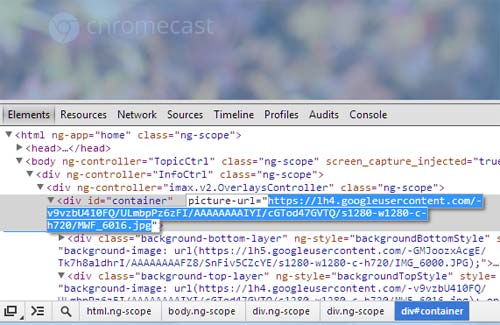 Similarly, you can copy image url of other photos in the slideshow and save them on your computer. Thanks GOS blog for this awesome gem and now it is time to download beautiful images courtesy Google Chromecast screensaver slideshow.