Just like Windows operating system has "recycle bin", Gmail inbox has "trash" feature. Whenever you delete a message, it is sent to trash folder (and is not permanently deleted). Trash keep deleted messages for 30 days and they are automatically deleted after 30 days. If you do not want to wait for automatic deletion, you can empty trash folder manually and free up some space in your Gmail inbox.
Delete messages in Trash folder in Gmail
1. Login into your Gmail account.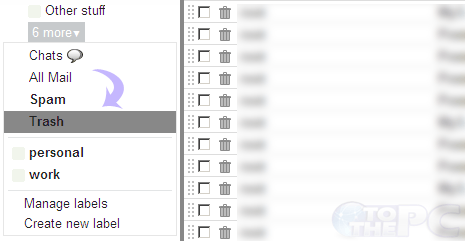 2. Click "Trash" on left sidebar of Gmail inbox. If trash is not listed, click "More" button above contacts. Pop-up menu should have trash button.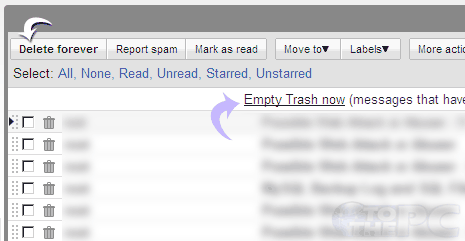 3. Then click "Empty Trash Now" button at the top to delete all messages contained in trash. Alternatively, you can select specific message and click "Delete Forever" for selective deletion.
Trash feature in Gmail is very useful as you can easily recover accidentally deleted email messages. Just goto Trash folder and restore any message to Gmail inbox.