Are you looking for easy to use tool for video conversion into MKV format? VideoToMKV from Zinious software is lite and free utility for conversion of any videos file into MKV Matroska video format. It includes support for embedded subtitles and multiple channel audio. You can drag drop multiple videos and allow format conversion one by one for all videos.
Features of Video To MKV converter
1. Queue up a large number of videos at the same time.
2. Support numerous configurable bitrate options.
3. Automatically detects .srt and .idx/.sub-style subtitles and will embed them into the output .mkv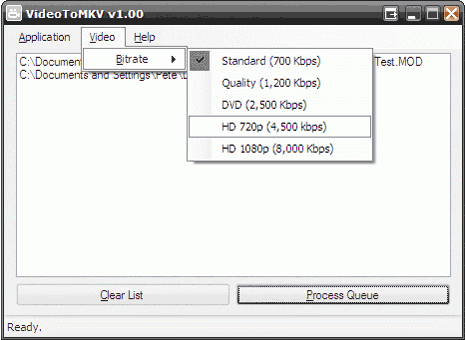 Download Video To MKVconverter program [4.1MB]. It is all free for download and use converter utility for conversion of any video to MKV format.