Do you have SWF flash file that would look cool as screensaver? If yes, then grab free application "FlashForge" for quick and easy screensaver creation. This application allows you to convert any SWF flash file into cool looking screensaver. Final screensaver can be installed and removed from PC like usual screensavers.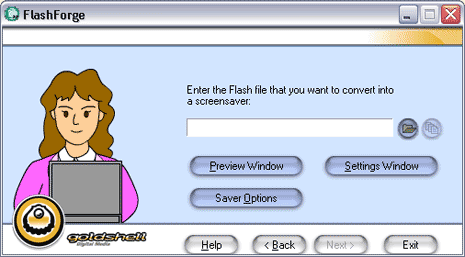 Screensaver from Flash file with FlashForge
1. Download FlashForge program & install it.
2. Launch the application & click Next button.
3. Then click to browse & select Flash filefor screensaver.
4. Configure screensaver settings using "Saver Options" & "Settings Window" buttons.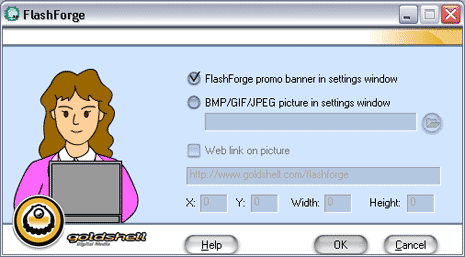 Click Next and complete on-screen process for final screensaver from selected SWF flash file. This application is all free for download and use. So, why not make good use of it for creating cool looking screensavers!