Do you want to see equivalent binary or integer value for specific IP address? Here is a simple online tool that calculates and display integer / binary value number for any IP address. It also show the procedure to convert and calculate the final associated binary / integer number.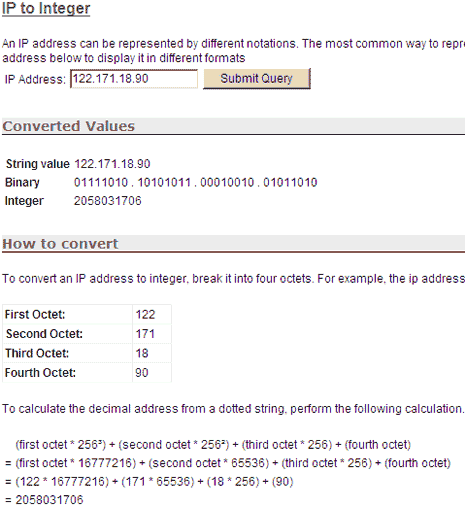 Related – What is my IP Address? How do I find my IP Address?
It automatically picks your current IP address or you can manually enter any IP address. Click the submit query button to see final integer and binary number value. Quick and simple way to get equivalent binary and integer value for any IP address using this online IP address convert tool.