Do you want to save a website HTML page as PDF file? You can do this quickly online while surfing the internet without having to install any software on the computer. There are number of online tools that allow one click conversion of HTML page into PDF document file in the original format style.
1. PDFmyURL online save to PDF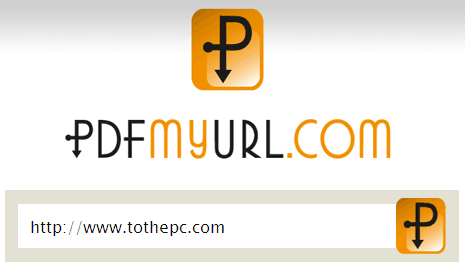 PDFmyURL is very easy to use online HTML to PDF converter. Just type or paste URL of webpage and hit Enter key. You will get dialog box prompt, click save button to download PDF file of specified webpage on the computer. There are number of advance options to share and display created PDF file.
2. PDFdownload webpage convert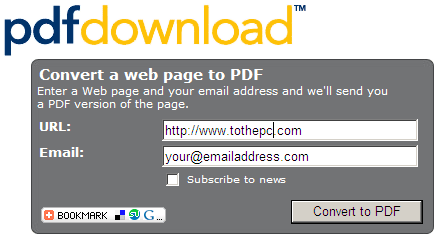 PDFdownload is another simple and easy to use online converter. Just enter the URL of the webpage and your email address. After conversion, this online tool will email you PDF file version of specified webpage. It also offer other tools for conversion, like browser addon for quick online web to PDF conversion.
3. HTML2PDF online conversion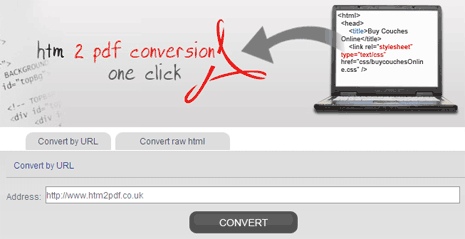 html2pdf is another very simple and easy to use online webpage to PDF converter. To get started, enter URL of HTML webpage and click convert button. It also provide option to convert raw HTML code into PDF file.