ISO2USB utility can come real handy when you want to install CentOS / RedHat on system that does not have optical CD or DVD drive. This utility can make a bootable USB drive from CentOS / RedHat disk or its ISO image. Created USB drive can be used for installation on systems which do not have CD, DVD drives.
Features of ISO2USB utility
1. Make bootable USB drive from ISO image or install disk.
2. Custom installation disks are fully supported.
3. It has simple interface for quick bootable USB drive creation.
4. Image may be adapted for installation from RS-232 serial console.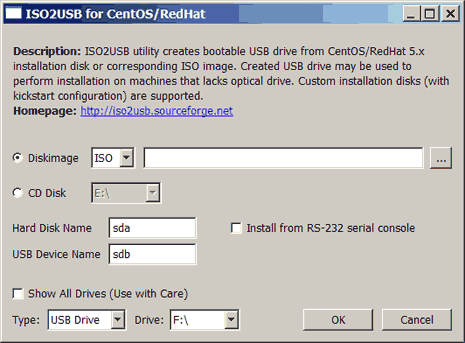 Download ISO2USB utility for making bootable USB drive of CentOS / RedHat. It works fine on Windows XP and Vista systems.