Do you want to convert an image into icon quickly? Imagicon is a free and small utility to convert any image into icon format with simple drag & drop. Just drag any JPEG / BMP / PNG image into Imagicon application window to get same image saved as ICO icon format. By default, it is set for image conversion into ICO format.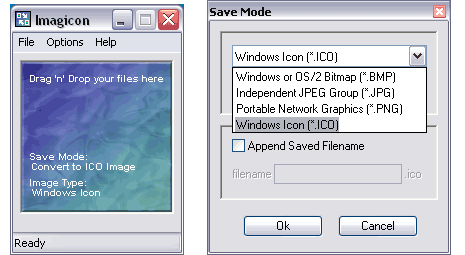 You can also configure settings for image conversion into different format. Goto Options > Save mode and then change output image format from ICO to JPEG, BMP or PNG. You can select final icon size by going to Options > Icon Settings and set either 16×16, 32×32, 48×48, 64×64, 128×128.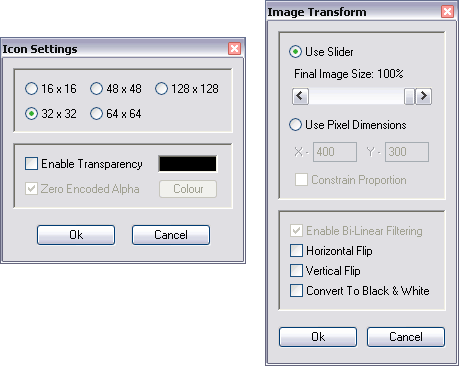 Goto Options > Image transform to rotate image or convert to black & white. Options > Save Directory allows you to specify folder where all converted images or icons should be saved. Download Imagicon free utility for quick and easy image conversion into ICO icon format.