Do you want MAC OSX like stacks feature on Windows PC? You can easily implement stacks of icons feature on Windows system using free "7stacks" program. It allows you to create and combine multiple applications icons into single icon to display stacks of icons on Windows 7 taskbar. You can create similar icons 'stack' on quick launch toolbar on Windows Vista and XP system.
Features of 7stacks on Windows PC
1. To create new stack select specific folder and assign required caption. In Windows 7 you can create a new stack by right-clicking on any stack and selecting "Create New Stack" from the JumpList entry.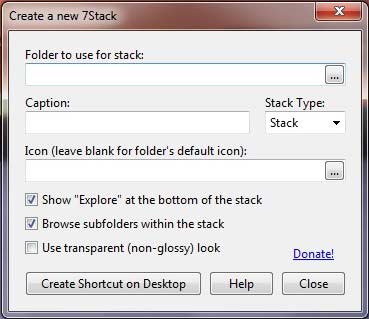 2. It supports 3 different styles of stacks: Normal, Grid, and Menu. Normal displays a stack of vertical icons along with text description, Grid displays a square grid of icons only and Menu displays a cascading menu of items.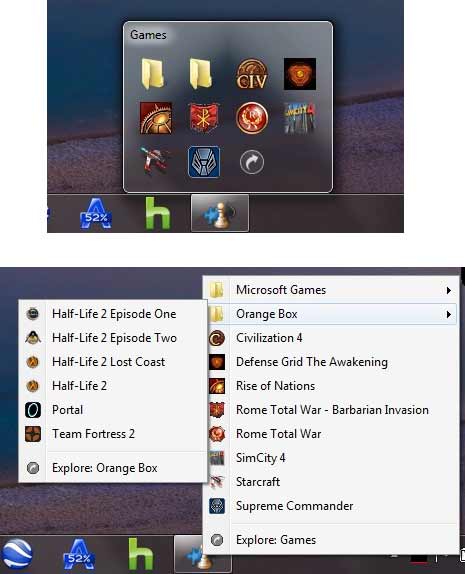 3. 7stacks use Aero feature in Windows 7 & Vista for Windows like gloss and glitz to icons stack.
4. It allows you to browse subfolders within a stack, just like in OS X Snow Leopard.
5. Also, you can pin up to 10 different stacks on the Windows 7 taskbar.
Download 7stacks for MAC like stacks feature on Windows 7, Vista and XP computer. For sure one attractive and neat way to access applications on Windows.