iPhone is all over these days, specially in India – where iphone 3G launches on Aug 22. Apple will provide iphone in limited color options and you need to chose from either of available options.

Not really! Head over to ColorWave and customize your iphone color. You can chose among standard colors, your favorite color or create thousands of color combinations to make your iPhone reflect you.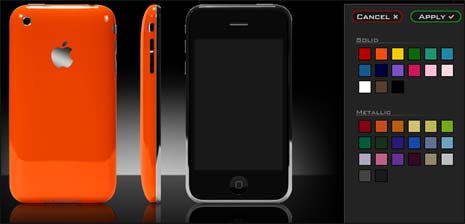 You can customize color of different parts of iphone including: back, frame, button, SIM card tray and earbuds. Using online editor, select the color and see the preview on the fly.
After you are done with color customization of different parts of iphone, order your colorful beauty at ColorWave. Thanks Shodan