Steve calls iPod Nano 4G as the thinnest iPod ever with new Genius playlist, shake to shuffle feature and 24-hour battery for music or 4-hours for video.
It looks slim and small width-wise (not height-wise!). It sports wider 2-inch display under the control of an accelerometer for automatic switching between portrait and landscape.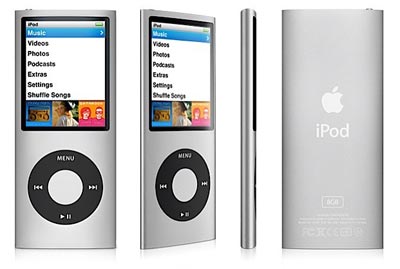 It comes in 9 colors with price tag of $149 and $199 for 8GB and 16GB capacity respectively. As reported by Engadget, this beauty should be available in stores by this weekend and immediately online. Interested?