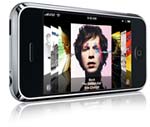 iPhone has been in news for all the wrong reasons and reasons. In case you got an iphone and want to give it a customized look, then checkout iPhone Theme Maker.
It allows you to design your own iPhone theme within web browser. You can start off by adding icons (lot of cool icons available for use). Then choose images for wallpaper, dock and statusbar.
You can either upload image from your computer or select from gallery. Once you are done with customization and play around – click on compile theme button to download your own customized iphone theme.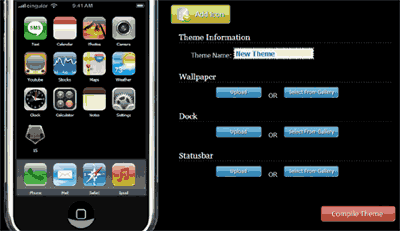 As pointed by Ram, you may get error during this process of customizing iphone theme. Just refresh and try again for final theme package at iphone theme maker.