Are you bored of seeing the same Windows Login screen each time computer starts? Probably yes, then there is very simple solution to this boring issue. One can easily customize Windows Login screen with his/her favorite image.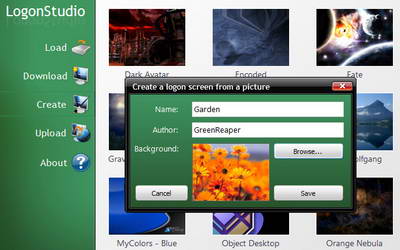 This can be easily done by installing an excellent free software from Stardock. After you install this application, simply select the image and click on apply. It will show you the preview, however computer wil be locked during this and you will have to enter the password to return to the desktop screen.
The download button will take you to the directory of logon screens on Window customization. The create button gives a pop up window, there select browse button to select the image you want as a login screen.
LogonStudio from Stardock: Website – Download – Screenshots
If you running Windows XP, then this application should work fine. As such basic requirement include:
Windows XP for XP edition, Windows Vista (32-bit, 64-bit)
10MB free drive space
512MB total system memory
So, throw the boredom out of 'Windows' and jazz it up with the login screen of your choice.