Is your inbox over-loaded with Twitter notification messages for every mention or reply for tweets on your Twitter profile? New Twitter version has the option of email notifications for mentions and replies turned ON by default. Hence, you may have seen deludge of new emails from Twitter regarding Twitter mentions in inbox of email address associated with your Twitter account. Fortunately, you can disable and turn of email notifications for mentions and reply by customizing notification settings.
Turn off Twitter 'Reply or Mentions' email notifications
1. Open Twitter.com website and enter your Twitter account login details for successful logging into your Twitter profile dashboard.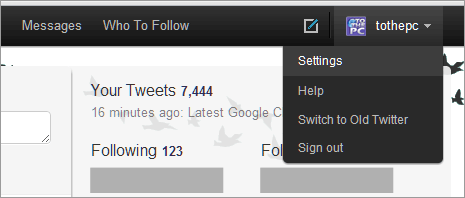 2. After login, click profile name at top right and then click Settings option from drop down menu. This will open Settings webpage with 'Account' tab activated.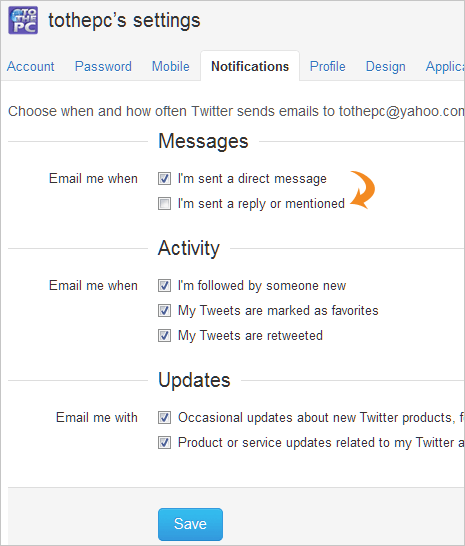 3. Now click 'Notifications' tab and check for options under 'Messages' section. Click to uncheck (no tick) "I'm sent a reply or mentioned" option.
4. Then click Save button at the bottom to apply changes for customized notification settings of your Twitter account.
Video Demo: Change 'mentions' Notification settings
From now on you will not receive any Twitter notification for reply or mention in your email inbox. Regarding previous notification emails, you need to manually delete them for inbox clean up!