2010 FIFA World Cup 2010 South Africa will kick off in coming days. This for sure is biggest sporting event in the world. With so many teams and matches, tracking matches of your interest is not an easy task. Download PDF file of schedule of matches of the whole tournament and never miss big day of your favorite team.
Soccer World Cup 2010 schedule PDF file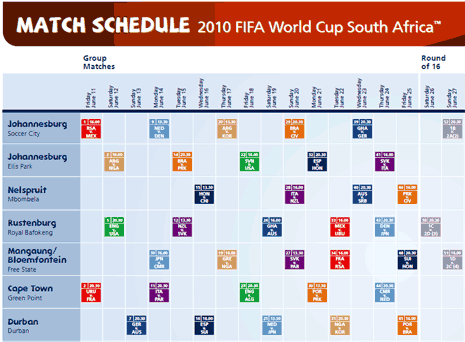 Click here to download file containing schedule of 2010 football World Cup in South Africa. You can even print this colorful presentation of match schedule. It has details of: group matches, round of 16, quater finals, semi finals, 3/4 places and final. You can also view participating teams and their respective groups.