Just like Photobucket, Flickr – Picasa Web albums is a handy online service from Google to store lot of photos. Ideally, you have to download photo or photo albums one by one to save them on the computer. Free tool "Picasa Downloader" makes Picasa photo album download and saving process quick and very easy.
Download multiple Picasa photo albums
1. Download Picasa Downloader tool.
2. Install the program and launch it for use.
3. Enter Picasa userid and hit the Enter key.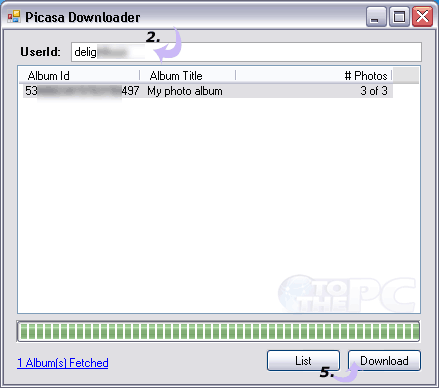 4. Tool will fetch public photo albums for the specific userid.
5. Click the Download button. This tool will download photo albums in your "My Pictures" folder.
So, just few simple clicks to download public albums of any Picasa user. Ready to download?