Do you want to add and use cool looking emoticon icons and buttons on your Apple iPad? With iOS 5 update, you can automatically add cool looking emoticons by enabling emoji keyboard. Once Emoji keyboard is activated, you can access huge collection of colorful and jazzy icons. Further you can insert and display emoticons on your text notes, emails and much more on iPad.
Enable Emoji keyboard for using emoticons on iPad
1. Tap Settings icon on home screen. Then tap on General option on left and scroll down on right side to tap on Keyboard option. On Keyboard screen you will see lot of options, tap on International Keyboard option to continue.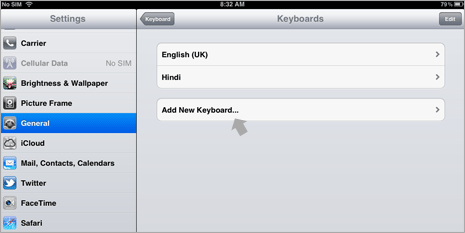 2. Now tap on "Add New Keyboard" option and then tap to select Emoji option from the list of displayed options. Technically, Emoji is a Japanese term for the emoticon icons used in text messages.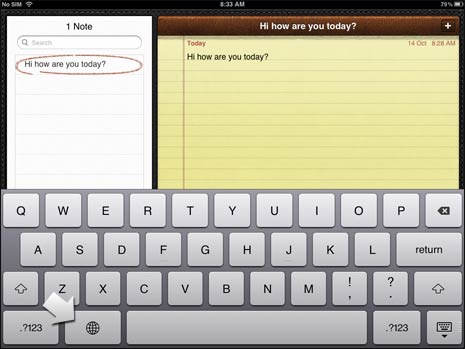 3. Once Emoji keyboard is added, open any text application for example Notes. Tap on Globe button located on left side of the Spacebar button to toggle to different keyboard.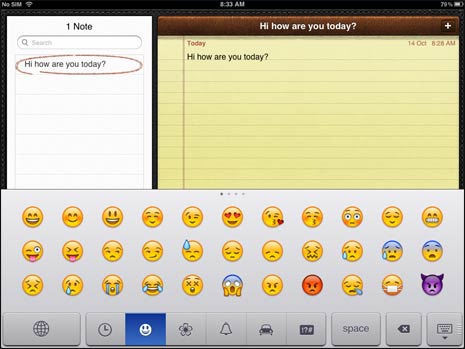 4. Once Emoji keyboard is selected, you should see lot of options for different type of emoticons. You can switch between different sections for specific type of emoticon icons.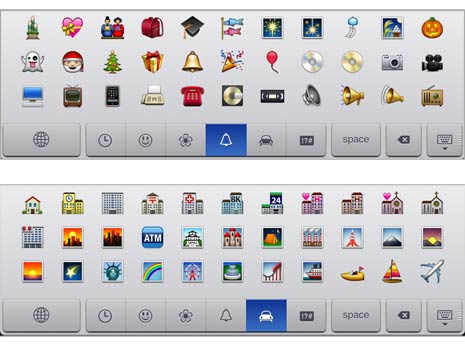 You can add variety of emoticons like smileys, animals, general icons, cars, buildings, planes, heart, speakers, balloon, pumpkin, camera, sun, rain, waves, numbers, telephone, computer, disc, radio, boat, rainbow, castle, sunrise, chruch, arrows and much more.
Video: Using Emoticon 'Emoji' icons on iPad