IPv6 stands for Internet Protocol version 6. It is a successor and replacement of current IPv4 (version 4). IPv6 is being introduced to overcome shortage of IPv4 addresses. IPv6 addresses are longer at 128bits as compared to 32bit long IPv4 addresses. We can easily disable IPv6 on Windows PC, similarly we can turn off IPv6 on MAC system or configure it manually as per requirement.
Turn Off & disable IPv6 on MAC
By default, IPv6 is enabled on MAC systems with Mac OS X v10.1 onwards. It configures by itself and detects IPv6 enabled networks and services. As a user you are not required to perform any configurational changes. However, incase you face any issue and want to disable IPv6 on your MAC system – following is quick procedure to get going.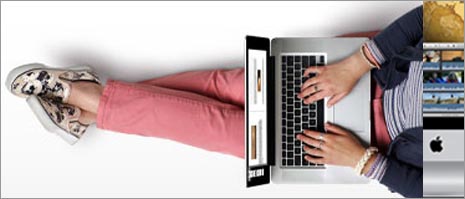 1. Goto Apple Menu and then to System Preferences. Then click Network to open Network settings for your MAC system.
2. Network Perferences may be locked – in this case click lock icon, enter login details and then you can change and configure network settings.
3. Then chose network service among Ethernet, Airport or more to use IPv6. Then click Advanced > TCP/IP option.
4. Then goto configure IPv6 pop-up menu and select Off option. This will turn off and disable IPv6 settings on your MAC system.
Manual setup of IPv6 details on MAC
1. Repeat above steps 1 to 4 to open configure IPv6 pop-up menu and select Manually option instead of Off (as explained above).
2. Then enter IPv6 details provided by your Internet Service Provider company which includes: IPv6 address, prefix length, router address. Make sure these details are correct while manually configuring IPv6 on MAC.
To summarize, for majority MAC users – there is no need to manually configure IPv6 settings or disable IPv6 completely. MAC should able to configure by itself and you should not face any issue while using IPv6 infrastructure to use Internet services and applications.