Apple has launched app store for MAC computer users. You can easily get App Store on MAC computer and get going with browsing, purchasing and installation of apps of your choice. You can extend functionality and enhance user experience by installing MAC apps as per your computing needs.
Basic requirements for MAC app store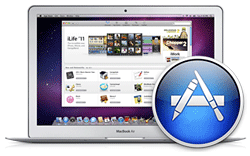 1. You need a Mac computer with an Intel processor.
2. Updated version of Mac OS X Snow Leopard software.
3. Internet access on MAC computer to access online MAC app store.
4. An Apple ID or itunes or Mobile Me account is required to use MAC app store. If you have none, you can create free Apple ID account for using App store on MAC computer.
Install & use App store on MAC computer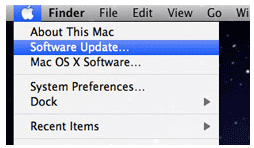 1. Open the Apple menu in the top-left corner of your screen and then choose Software Update option.
2. Follow instructions to download the latest Mac OS X update, which includes the Mac App Store.
3. After successful software update, goto Apple Menu and choose App Store option to access MAC app store on your MAC computer.
4. MAC app store will open. There you can browse and purchase apps from MAC app store on MAC computer.