Do you hate ugly red lines under words while typing on iPhone device? With iOS 4.1 update, you can disable or deactivate spelling check and auto correction on iPhone. Besides those ugly red lines, this will prevent iPhone from converting 'so called' incorrect words into meaningless words (in context of message).
Turn Off spell check & auto correction on iPhone
1. Tap on 'Settings' and goto 'General'.
2. Then select 'keyboard' option.
3. Slide to set 'Check Spelling' and 'Auto Correction' to OFF.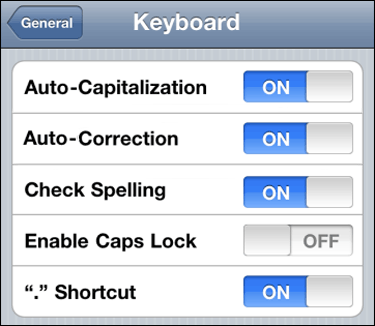 For many users, auto correction changes meaning of the whole message as it replaces words in attempt to correct them as per machine language. Since we type lot of casual words like ur (instead of you are), disabling this feature makes sense, atleast when iPhone is used for texting in personalized casual language.