New iPhone iOS 4 software update release makes background wallpaper customizaion a very easy routine. Now you can change iPhone home and lock screen background by using any wallpaper photo in few simple screen taps. You can select and use colorful background image on your iPhone 3G, 3GS and 4 devices with ease.
Customize iPhone background wallpaper

1. On the home screen, click Settings icon.
2. Select Wallpaper option.
3. Then select wallpaper image from sample or use any picture from library.
4. Click Set, you can chose to set image as wallpaper for lock screen, home screen or both.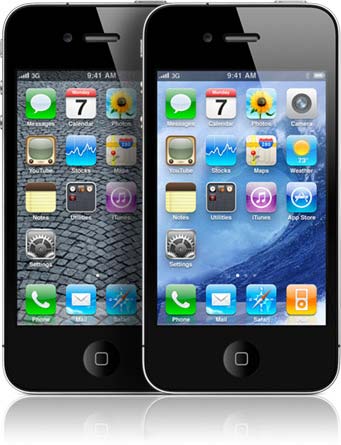 For sure one quick and easy way to customize wallpaper image on iPhone home screen. Similarly, you can download iPad wallpapers and change background photo on iPad for big screen colorful customization.