Do you want to browse and use Facebook website more securely? Then switch to https SSL encrypted mode from default http mode. SSL encryption prevents hackers and sniffers from intercepting your data when Facebook website is used in such encrypted mode. You can enable https setting for your Facebook account from 'Account Security' options.
Turn ON https settings for Facebook
1. After Facebook login, goto Account > Account Settings at top right.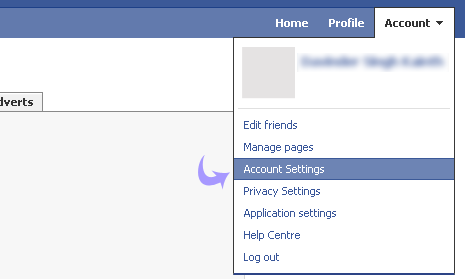 2. Then look for 'Account security' option on Settings webpage. Click Change button next to Account Security option to view more options.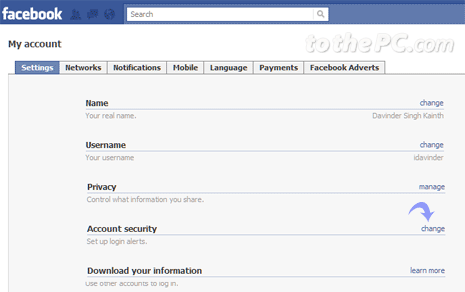 3. Under 'Secure Browsing (https)' click to enable option "Browse Facebook on a secure connection (https) whenever possible"
4. Then click Save button to activate default https settings for Facebook account (whenever possible).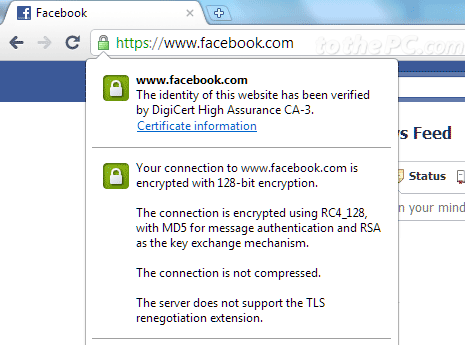 Don't see this option? Facebook is rolling out this feature slowly to all users. You should see this option in coming weeks, alternatively you can force http to https switch in Firefox and Chrome browser using respective addons.