Each iPad device has unique serial number for identification. Like many other electronic devices for example mobile phones it has IMEI (International Mobile Equipment Identity) number. It also has Integrated Circuit Card ID (ICCID) number on Wi-Fi + 3G models. You can easily check on these details using either of the following method.
1. Check iPad About screen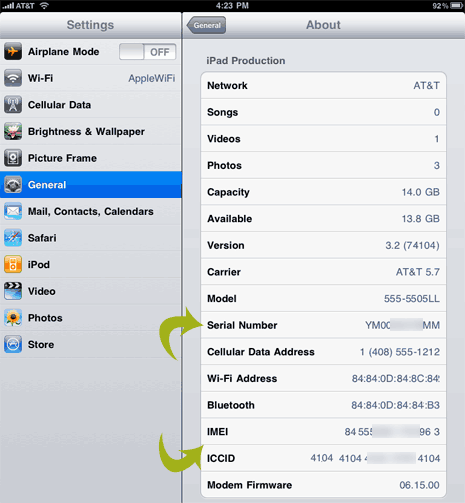 On the Home screen tap to Settings > General > About. Then scroll down to view serial number and IMEI and ICCID details. You can also view model, firmware version, capacity and other information.
2. Backside of iPad tablet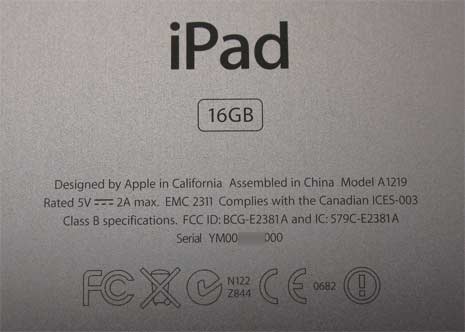 Just flip over and see the serial number at the back of metal case. Serial number will be engraved on the iPad body (as seen in image above).
3. Check label on packaging slip
Since your iPad is new, you may have to original packaging material. Check for serial number details on a slip pasted on packaging material.
4. Using iTunes program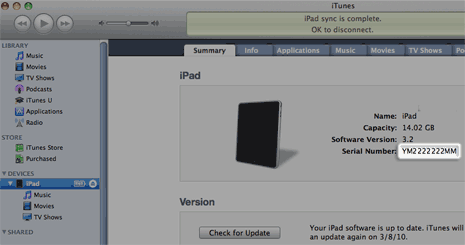 If iPad is connected to the computer, you can view basic details using iTunes program. To get started, open iTunes and select iPad from left column. Check the serial number under summary tab. Then click the serial number to view IMEI number. Further click IMEI number to view ICCID number details. Credit: Apple