Each Apple iPhone device has unique serial number, International Mobile Equipment Identity (IMEI) number, identifier or ICCID number. An iPhone user may want to know these details of iPhone device at hand for further use. There are number of ways to check such details of an iPhone.
1. Back of original iPhone

You can check serial number details by looking at the back of iPhone device. The serial number and IMEI details are engraved on the metal case at the back.
2. On iPhone SIM tray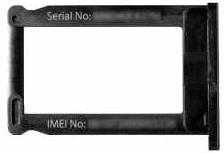 Serial number and IMEI number is also written on the SIM tray contained in the iPhone device. Pull out the SIM tray to view such details. Please note, SIM tray is location in iPhone 4 is different as compared to iPhone 3 and 3GS.
3. On iPhone About screen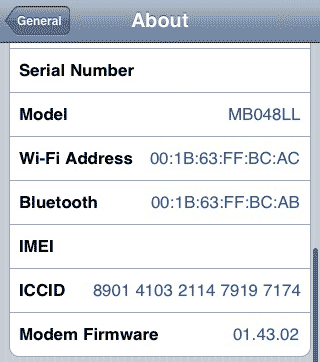 iPhone serial number, IMEI and ICCI information can also be viewed from iPhone About screen. From the Home screen, goto Settings > General > About and scroll down to see required details.
4. Connect iPhone to check in iTunes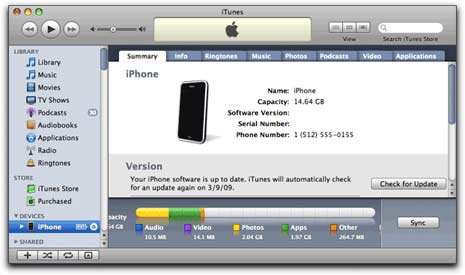 Connect iPhone to computer and open iTunes. Then select iPhone from left hand side of iTunes interface. Click 'Summary' tab to view iPhone serial number details. Then click phone number to view IMEI number. Further click IMEI number to view ICCID number.
5. Check original packaging slip
You can also find iPhone serial number and IMEI on the packaging material in which your new iPhone came. Check on the barcode label affixed on the packaging material to view required details. [Credit: Apple Support]