Battery degrades and loses its full capacity over a period of time. However, you can adopt few usage practices to slow down this degrade for longer battery life on your iPad device. Following tips should help maintain and improve the time for which iPad will run before it must be recharged for further usage.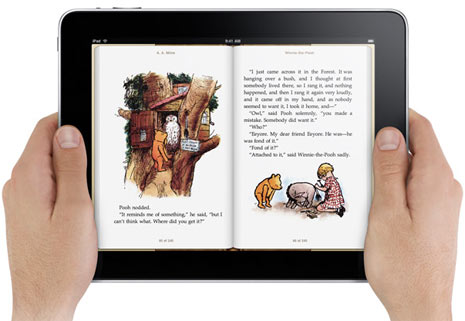 1. Ideal iPad temperature conditions
Use iPad in ideal temperature conditions of room temperature (72F or 22C). Keep the iPad out of hot sun, hot car or hot storage trunk. Excess heat can downgrade battery performance very quickly.
2. Mode of charging iPad
The best way to charge your iPad is with the included 10W USB Power Adapter. When attached to a computer via standard USB port iPad will charge but only when it is in sleep mode. Make sure your computer is on while charging iPad via USB. Also note, if iPad is connected to a computer that is turned off or is in sleep or standby mode, the iPad battery will continue to drain.
3. Lock iPad when not in use
You can quickly lock ipad when not in use by pressing the sleep or wake button. You can also configure to automatically lock ipad after specific period of inactivity. To set Auto-Lock, goto Settings > General > Auto-Lock and set the interval to a short time, such as 1 minute.
4. Give iPad regular charge cycles
Give at least one charge cycle per month, this means charging the battery to 100% and then completely running it down. A properly maintained iPad battery is designed to retain up to 80% of its original capacity at 1000 full charge and discharge cycles.
5. Optimize iPad settings
You can optimize few settings on iPad for better and longer performance of battery. Tweaking following settings should result in less draining of battery power and thus allow prolonged usage.
I. Lowering brightness can extend battery life. Goto Settings > Brightness & Wallpaper and drag the slider to the left to lower the default screen brightness.
II. Turn Off wifi when you are not going to use it. Goto Settings > Wi-Fi and set Wi-Fi to Off.
III. Turn off push notifications to save on battery usage for delivering new alerts. To disable push notifications, go to Settings > Notifications and set Notifications to Off
IV. Disable email auto check to save on power. Goto Settings > Mail, Contacts, Calendars, choose an email account and set Account to Off.
V. Updated iPad software improves battery performance. Hence, make sure you update iPad software to latest version for best performance.
Even after following tips as explained above, battery on iPad is bound to degrade after sometime. You can always replace iPad battery and restore to original usage period of iPad device.