Unlike battery on laptop, you cannot access or take out battery on Apple iPad device. It has an internal rechargeable battery which can only be replaced by Apple Authorized Service Provider. So, if your iPad battery goes bad you cannot change it yourself. You need to contact Apple support for the replacement. Following should help in this regard.
Get replacement battery for iPad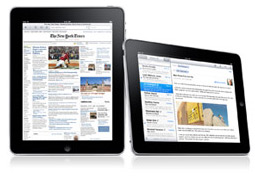 If battery on iPad is going bad, then Apple will replace whole iPad for you, provided iPad is not physically damaged. This service will cost $105.95 per unit and you should receive replacement iPad within one week.
Before the start of replacement process, you need to backup your iPad data on a PC or MAC system. Replacement iPad shipped to you will be blank and you can restore previous data on it from the backup on PC. More Details – iPad battery usage tips