By default, Internet Explorer browser is installed on Windows computer. It is always recommended to use latest and updated version of web browser for secure web browsing. You can easily check and determine version of Internet Explorer (IE) browser currently installed on the computer.
Determine IE version on Windows
1. Launch Internet Explorer by double clicking 'e' icon on the desktop. Alternatively, goto Start > Run and type iexplore.exe to open Internet Explorer window.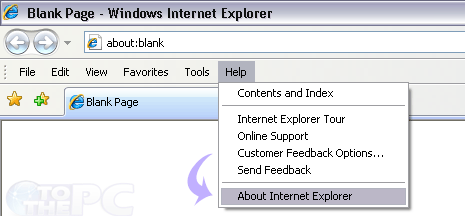 2. Goto Help > About Internet Explorer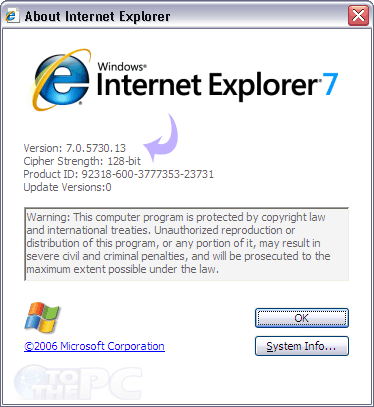 3. A pop-up window will show listing Internet Explorer version, product ID and update version.