Flickr just launched 'Video on Flickr' and some Flickr users just didn't like this idea! Users fear that all the Youtube like crap will come on Flickr and ruin the status of Flickr being quality photo sharing community.
They have launched a Flickr group to protest against feature of 'Video on Flickr'. Most of them echo fears of Flickr getting into Youtube colors. They have also put up online petition for users to show their support for no videos on flickr.
Already 800 users have signed up in less that 5 hours. Here is more of Flickr users protest in Flickr style, in images.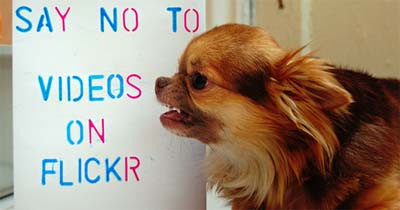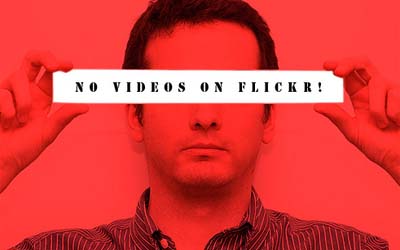 Above images have been taken from "We Say NO to Videos on Flickr" group. This is not new for Flickr users, they did similar Flickr style protest when Microsoft bid to acquire Yahoo.