"Worried Microsoft, confused Yahoo & laughing Google", has been the status since Microsoft went public about its desire to get hold of YAHOO! Now Microsoft has more reasons to worry than to relish opportunity to gorge Yahoo. Google has already made it clear… this not right dude!

Even loyal Yahoo users have started their campaigns to stop this deal to an extend of urging Apple to take over Yahoo. Flickr usershave taken in Flickr style campaign with a flickr group called MICROSOFT: KEEP YOUR EVlL GRUBBY HANDS OFF OF OUR FLICKR. Here is more…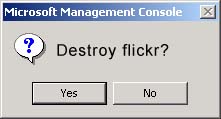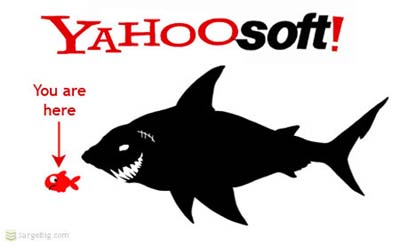 Above is flickr style campaign against Microsoft's proposed bid to acquire Yahoo. There are more than 300 photo echoing same sentiments at this flickr Group. Want to view or join them? – take your pick!