Converber is a portable unit converter that can serve to almost every unit conversion need. It can convert between 1277 different units of measure in 33 categories. It can covert common units for temperature, distance, power, currency to not so common units for concentration, numerals, torque, viscosity. Just download the convert, unzip and double click to launch the converter for quick use (no installation).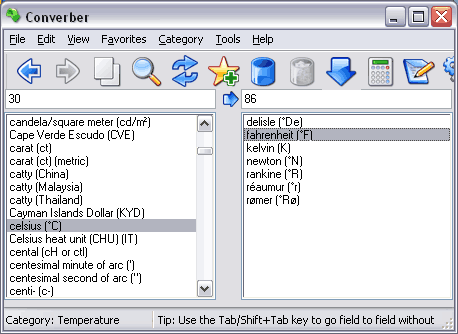 Features of portable Converber
1. Get immediate access to all categories or single category.
2. Favorites menu to bookmark your frequently-used conversions.
3. Display either common units or ALL units for conversion.
4. Converts as you type, so no convert button is required.
5. Option to select decimal-point precision & scientific notation.
6. Status bar to display the current category of unit being converted.
7. Supports transparency & multi-language user interface.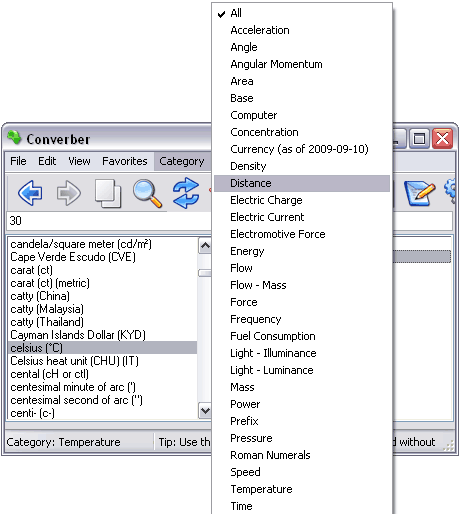 By default all available units for conversion are displayed. As seen above, you can click on menu option "Category" and click on specific type of unit conversion to narrow list of units on display. Download Converber unit converter [573KB], a must have app for your USB drive for conversion on the go. It is also available in install-able version.