Active X components are required for executing various tasks on Windows computer. At any given point of time, there are thousands of active X components on Windows PC. Ideally, we can get all active X component information from registry editor from this HKEY_CLASSES_ROOT\CLSID registry key. However, manually looking into registry for thousand of entries can be time consuming and very difficult task. To make things easier you can use Active X Helper utility.
Active X Helper: Manage Active X components easily
Active X Helper utility allows quick and easy management of Active X components on Windows PC. It automatically extracts and display Active X component information in a neat tabulated format.
1. It shows detailed information about every Active X component including: progID, description, control, status, missing file, product name, company, file description, file version, threading model, file name, modified date.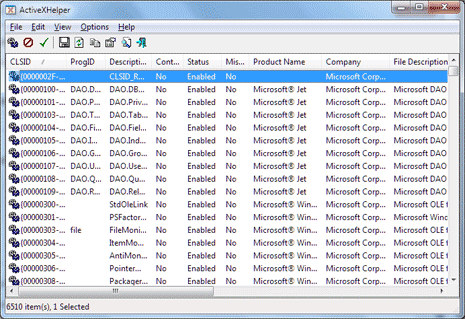 2. Besides viewing all Active X components, you can enable or disable any Active X component as per requirement. Just right click on any listed component and click "enable or disable selected item".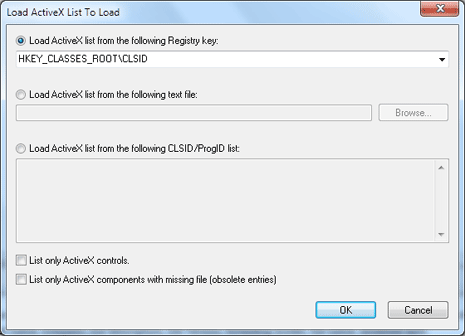 3. You can save the displayed information by generating neat HTML report. Also, besides loading Active X components from default HKEY_CLASSES_ROOT\CLSID Registry key, it provides option to load Active X components from selected text file or progID / CLSID list.
Download Active X Helper utility for easy management of Active X components on Windows computer. It is a portable tool and requires no install. It supports Windows 7, Vista and XP platforms.