Do you want to keep handy list of favorite stuff on the computer? Fruitfultime portable bookmark manager allows you to stay close with your favorite list of websites, documents, images and files. You can bookmark any website from any web browser by using Cltr + Shift + B and add to your bookmark list. You can drag drop files, images and documents in application window to bookmark them.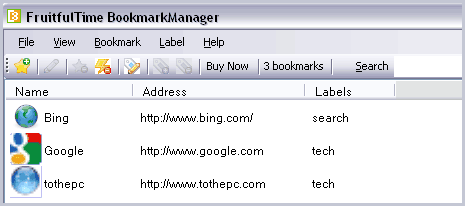 Features of Fruitfultime bookmark manager
1. Bookmark favorite website with single hotkey from any browser.
2. Drag drop files, documents to bookmark them quickly.
3. Bookmark frequently used programs by dragging them from Start menu.
4. Add labels to each and every bookmark.
5. View bookmarks via respective icons for quick indentification.
6. Import existing bookmarks from different browsers.
7. Backup & restore bookmarks with ease.
8. Carry bookmarks with you in a USB pen/ thumb drive.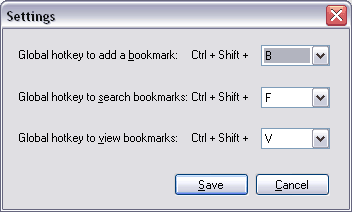 You can install this bookmark manager in a USB drive and carry your favorite websites with you. It has neat interface, just remember Cltr + Shift + B hotkey to quickly bookmark any website or drag – drop your files, documents. Download Fruitfultime bookmark manager for easy and portable way to manage favorite websites, files and documents. It is all free for download and works fine on Windows 7, Vista, XP and 2000.