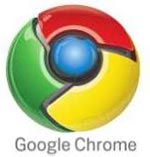 It was always rumoured and discussed in comic situation that Google might some day launch its own web browser. Guess what? this is no longer a rumour and will become reality very soon.
Google has officially announced launch of its own web browser 'Google Chrome'. First look makes this browser stand out from crowd as it does not look clone of either IE or Firefox.
Google Blog has posted an ebook explaining features of Chrome web browser. Google will be launching the beta version of Google Chrome tomorrow (sept 02, 2008) in more than 100 countries. Here are few key features of this web browser from Google:
It is an open source browser project wih Google Gears included.
Tabs will be located at the top & not below address bar.
The browser will include a JavaScript Virtual Machine called V8.
Address bar will have auto completion like Google Suggest.
Privacy Mode to surf without leaving any trace like in IE8.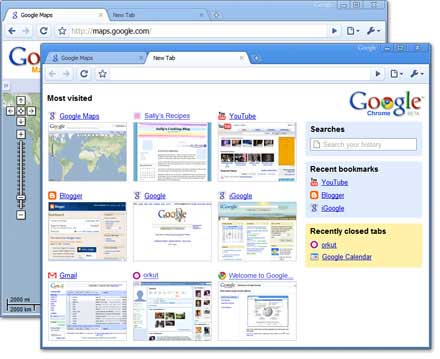 First look of the web browser 'Chrome' looks interesting with all basic feature one would expect from modern day web browser.
Google Chrome's real test will come with the stability, security and speed it can offer. Google Chrome Screenshots and stay tuned for more!