Every one wants pie of Google or want to be next Google. Be it Microsoft itching to takeover Yahoo to compete with Google or not so cool CUIL trying to be next Google. You can get slice of Google in your daily life through interesting stuff at Google Store. Here is what caught our eye: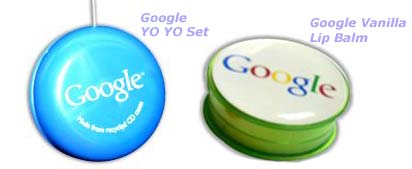 Google YoYo Set is a of 4 yoyos in Google colours are made from recycled CD cases. Google Vanilla Lip Balmto keep your lips moist and smooth.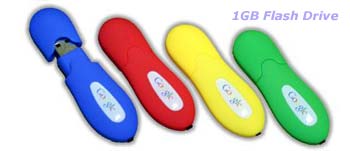 Google 1gb Flash Drive, Photos, music, movies – bring them with you wherever you go, without having to lug your computer. The shell is made from 100% recycled plastic, and comes in all four Google colors.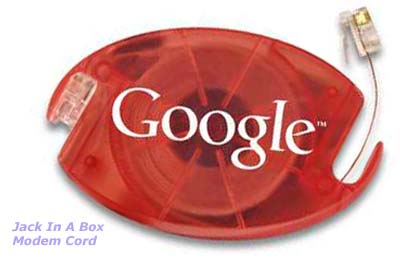 Jack In A Box Modem Cord, Never be at a loss for connectivity when you carry this convenient red modem cord winder. It's business card sized, auto retractable and features 8 feet of cord.

Google Light Up Pen, This seven-color, super-bright LED pen changes its hue at the touch of a button. Perfect for dream journal entries and pensive moments at the Cineplex. Checkout more interesting stuff at Google Store and YES you can buy any of the product listed.