Rubiks Cube game is one of the classic game to exercise thinking of part of the brain. Game is all about a cube with 27 blocks, each cube face consists of 9 blocks. You can need to rotate parts of the cube till each side or face of cube is of the same color. It is simple yet very brain twisting game to be you busy.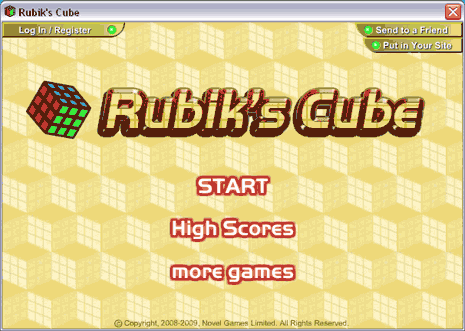 Download / Play online Rubik's Cube
1. Play Online or download Rubik's Cube game.
2. Double click downloaded file to install it.
3. Launch the game, click start and get going with game play.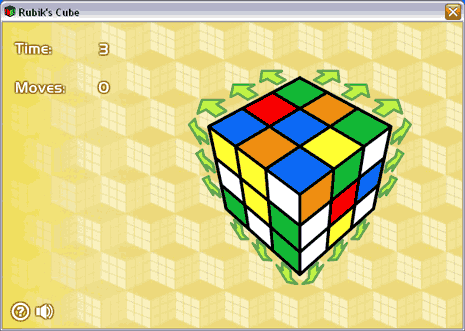 Click arrows as seen in above screenshot to rotate that part of the cube. Keep rotating different sides of the cube till every face or side of cube is of same color. Looks easy? Try it and see for yourself!