Not many users click 'Home' button next to address bar in Google Chrome browser. You can easily hide or remove the home button (icon) on Chrome address toolbar for more neater looking browser. It can be hidden or displayed back using home button options in Google Chrome settings page.
Hide / show Home button on Chrome address toolbar

1. Open Google Chrome browser.
2. Click wrench icon and then click Options on the pop-up menu.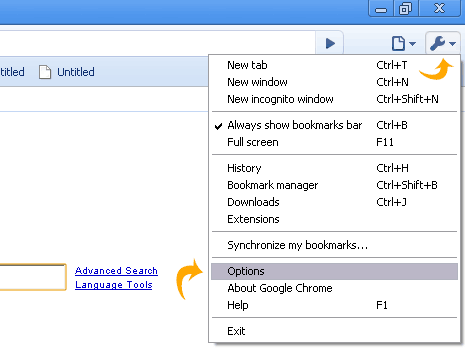 3. On Google Chrome Options window, click to uncheck (no tick) "Show Home button on the toolbar" next to "homepage" listing.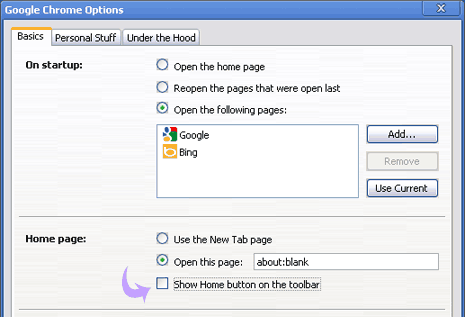 This will hide or remove home button from the address toolbar. To get back and display home button on Chrome address toolbar, just check (with tick) the above option in Google Chrome settings. [via technix update]