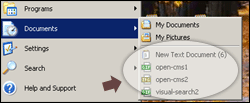 Click on start, point to 'documents' option and you will see a list of recently accessed documents.
This is very useful feature in checking out recently opened documents on the computer. How about deleting this list? Most of us will right click on the document name in the list and then click on delete button in the pop-up menu.
This manual way of deleting documents in the list surely works but it takes a lot of time. Why not use a direct method to delete all the recent document history in one shot?  Here goes the simple procedure:
Right click on the start button & Click on properties.
Then click on 'Customize' button there.
Then click on 'Clear' or 'Clear list' button in the pop up window.
It's done, recent document list will be empty!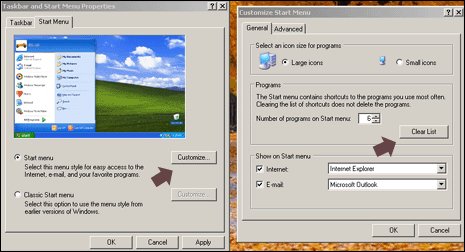 Please note, this will only delete shortcuts of recently accessed documents and not the documents itself. So it is safe to use this method to clear all the clutter in recent document list. Very simple and effective!