Do you want to change display name that appears to your contacts in Windows Live Messenger 2011 program? Newer version of Live Messenger show name as set in Windows Live profile. You can easily edit complete name displayed in Live Messenger from within the mesenger application. New settings allows you to change display name stored in Live profile from Windows Live Messenger program.
Edit Live Messenger 2011 display name
1. Open Windows Live Messenger 2011 and login into your account.
2. Click on profile name at top right part of the screen.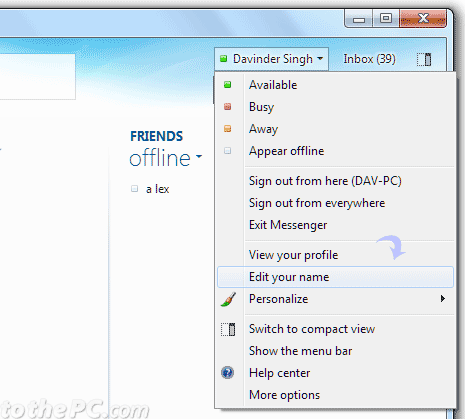 3. Then click on 'Edit your name' option in the drop down menu.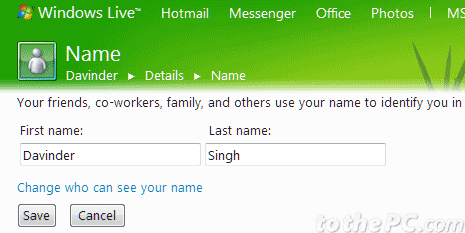 4. A new window will open allowing you to edit name stored in your Windows Live profile. On the same screen you can edit privacy settings of who can see your name on Windows.