Chat window automatically load your Gmail contacts and show online contacts on left side of Gmail inbox. If you have lot of contacts, then size of chat window in Gmail can be very big. You can customize the chat list window size and sort contacts display as per requirement.
Resize the chat list window in Gmail
1. Login into Gmail account to view chat window on left sidebar of inbox.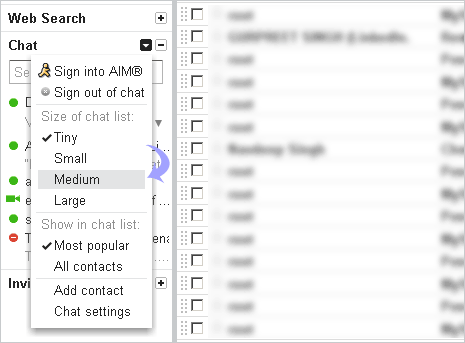 2. Click down arrow key on chat window and select either of tiny, small, medium, large options to customize size of the chat window.
Sort contacts in Gmail chat list window
1. Goto chat window on left side by logging into Gmail account.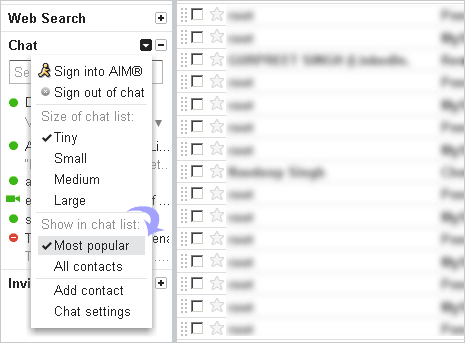 2. Click down arrow key to select 'Most popular' option to only see few most interacted contacts. Select 'all contacts' to view all contacts. 'Most popular' and 'all contacts' are only two ways to sort contacts display in chat list window in Gmail.