Fifa World Cup 2010 in South Africa is biggest sporting event in coming weeks. Majority of web users want to stay updated on latest on World cup. With so much happening, Google is offering latest updates in minimalistic manner. You catch upcoming match schedule along with respective timings on Google Search.
Use Google for Fifa World Cup 2010 match updates
1. Open Google.com in your browser.
2. Then type "fifa world cup 2010" and click Search button.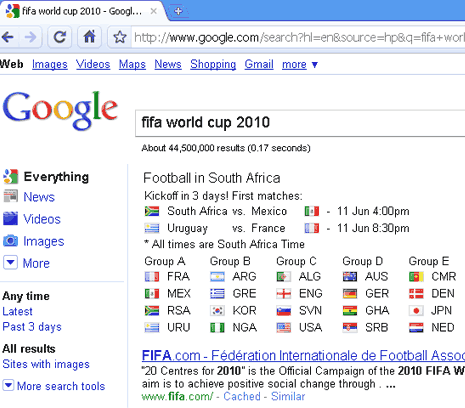 Alternatively, click here to get Google search results page with latest World Cup information. It show participating teams along with their respective groups. Match schedule updates are also displayed – now you can just Google around, even for World cup updates. Also download colorful World cup scehdule PDF file, courtesy Fifa.