Google has added Google Maps integration with Orkut through scraps feature. Now Orkut users can spice up their scraps by adding location / direction to specific location through Google Maps reference. Just add Maps to your scrap message for other users to easily find location and explore more about place in reference.
Write Orkut Scraps with Google Maps reference
1. Goto Orkut.com & login into your account.
2. Click on Scraps option to write new scrap or click reply button on existing scrap message.

3. Type your scrap message and click "Insert Map"red placemark icon.
4. In the map window manually select the reference location. Alternatively, type the place name and click search button for auto searching.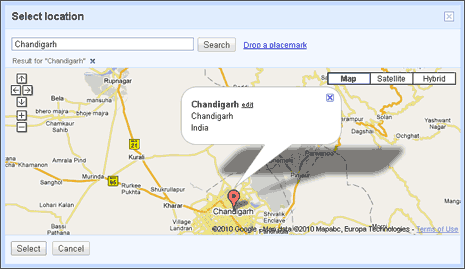 5. Once you have finalized the location, click 'Select' button at bottom.\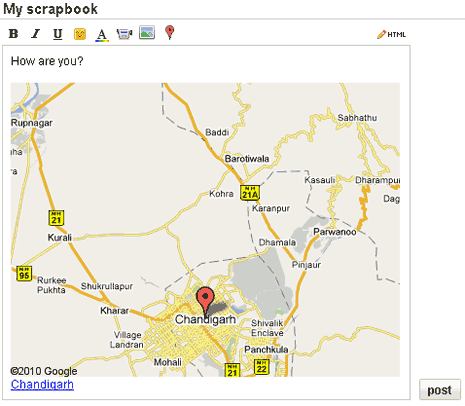 6. Screenshot of select map will be included in your scrap.
User can click it to explore more about located indicated in the map and also checkout street view photos, find public transit, driving or biking directions to get there. Orkut scraps just became more useful with directions, what say?