For starters, Google Docs is an online suite for Word processing and spreadsheet creation. While creating a document, you may be adding contents to document file one after another. 'Revision History' feature allows you to track changes and content addition done to the document over a period of time. You can view complete details as to which part of document content was added when in the Document History sidebar window.
Track history of changes in Google Document
1. Open docs.google.com and start creating a new document file.
2. Once content is added to the document goto File > See revisions history. This will display 'document history' bar on the right side.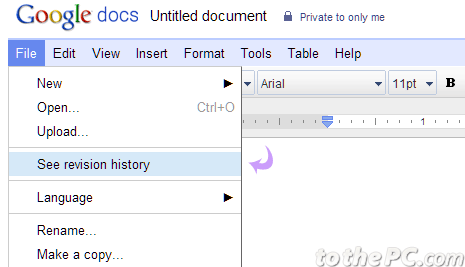 3. Be default, it will show major changes or revisions made to the document file. To view more details, click 'show more detailed revisions' button at the bottom.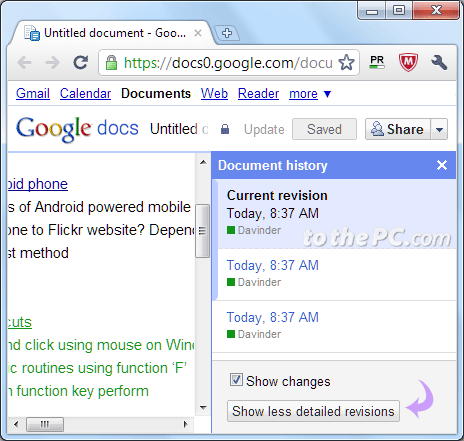 4. You can click on individual revision history listing to view corresponding content that was added to the document.
This for sure is very easy and quick way to track content changes made to a Google Docs document file in few simple clicks.