Functionality to video chat in Gmail has been available for a while now. You need to install a video chat plugin to get going with video chatting with friends in Gmail. If you are not impressed with video quality and video size during video chatting session using this feature – then here is a handy upgrade. Using a new Gmail labs feature you can get better video quality during voice and video chat in Gmail.
Enable 'Video chat enhancements' labs in Gmail
1. Login into your Gmail account. Click on Settings and then click Labs tab.
2. Scroll down and look for 'Video chat enhancements'. Click to select 'enable' option next to it.

3. Then click 'save changes' button at the bottom. You should see higher resolution video and a bigger video chat window after enabling this video chat enhancement labs feature.
Background: how does it work?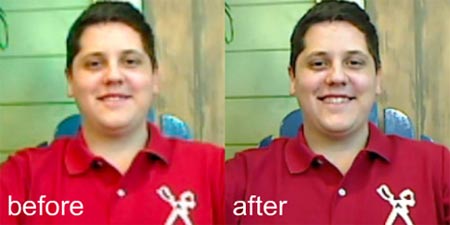 For it to work, both you and the person you are chatting with will need to have this labs feature turned ON. This allows a new playback mechanism which enables widescreen VGA and frees up valuable resources on your computer resulting into higher resolution video. You can revert back to default video quality anytime by turning OFF 'Video chat enhancements' labs feature in Gmail. [via Gmail blog]