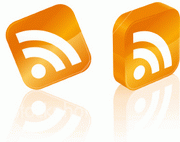 Are you hooked to reading online content via RSS reader? If yes, what do you when you favorite website do not offer RSS feed? Do you leave that website disappointed and never to visit it again?
Questions, questions and more questions. Well, no need to be disappointed if your website or websites you like to visit do not offer RSS feed. You can easily create RSS feed of any website using its weblink or URL.
Yeah, just grab the URL and create your custom RSS feed ready to be read in RSS reader like FeedDemon or online Google reader. Here are few tools to help you create RSS Feed of any website:
1. Feed43 – No registration or time wasting. Enter the URL of your favorite website and get started with RSS Feed making. It has number of option to configure various elements of your RSS Feed.
2. FeedYes – Another quick and easy to use RSS Feed making web app. Just enter the URL and make your RSS feed. Save that feed for future use and further syndication.
3. Page2RSS – Name describe it all – enter the URL of a page and RSS feed is ready. You can add a button to your browser's bookmarks toolbar that will create Page2RSS feed for the page you are currently viewing.
4. PonyFish – It is a Free web-based tool that allows you to create your own RSS feeds from almost any web page. All you have to do is simply point Ponyfish to the web page you want to create a feed from, then follow a few steps to setup which types of links you want to include in the feed.
5. Feedity – Another cool way to create RSS feed of any webpage. It also lists examples and easy to use preview option. Track website updates instantaneously by creating and using its RSS Feed.
All the above services are similar in basic functionality. Besides being free, you only need URLÂ to generate its respective RSS Feed. In case you want to publish RSS on any webpage, then check: 5 Free Tools to Publish RSS to HTML